Managers play a very important role in the performance, well-being and motivation of employees, to say the least. Research shows that the manager has an impact on turnover and absenteeism in several areas. In January 2022, a study by StepStone showed that no less than 74% of all employees surveyed would like a different manager. The main reasons cited revolve around management style, lack of trust, the feeling that not everyone is treated equally, that the person in question does not deserve to be a manager or that employees feel they do not have a good professional relationship with their boss.
We assume that every manager does his or her utmost best and wants to be a good boss, but where exactly are things going wrong?
What does a good leader do?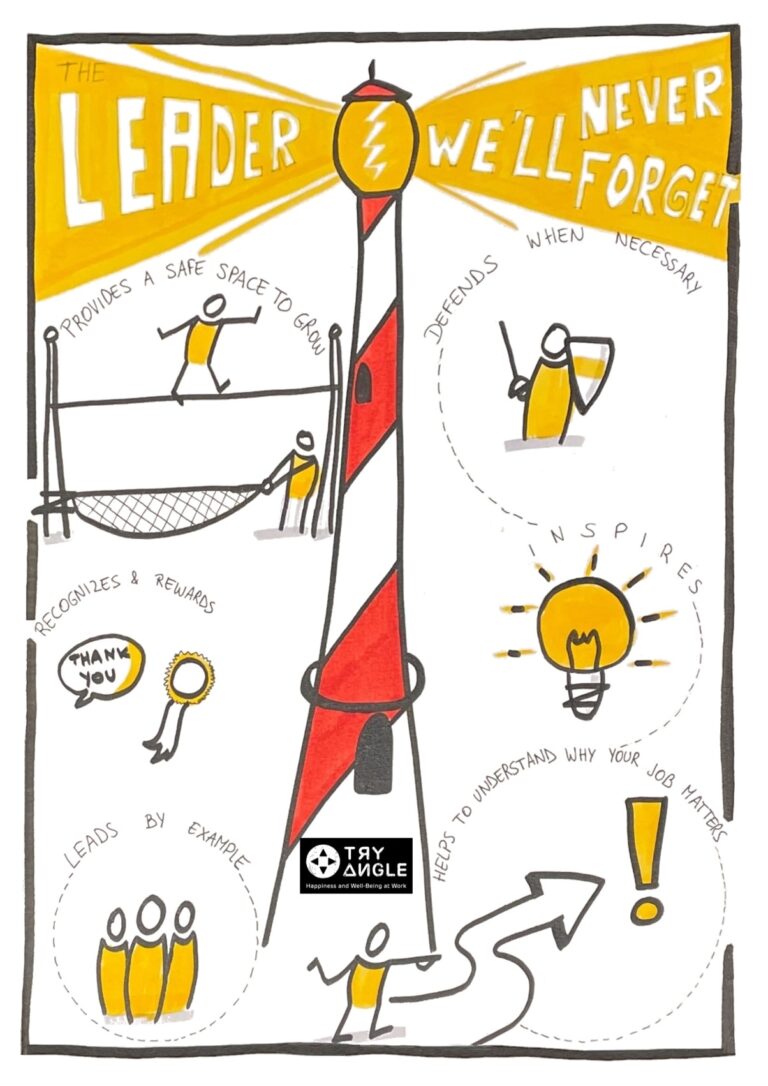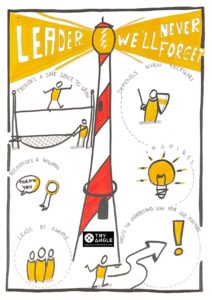 When we ask participants of our training courses what qualities they think a good boss should have, it is very clear which elements are motivating and strengthening.
A lot of recognisable topics return again and again: a good boss must inspire, support, fight together with the team for challenging objectives, offer a safe environment where ideas and issues can be raised, but also where employees can grow, where their hard work and talents are seen and appreciated, etc.
However, just because you know what to do, that doesn't mean you will succeed in turning it all into reality. There is a lot that is expected of managers, both by the top level management and by the team members.
Different leadership roles
To help managers keep all the balls in the air, our leadership programmes delve deeper into the various roles that you must have the courage to combine as a leader.
In the first instance, there is the role of manager. This is someone who creates a clear framework for the team within which performance must be achieved. With clear and motivating targets and objectives, but also with advice, support and solutions when questions or challenges arise.
Secondly, there is the role of coach. Someone who focuses on the human aspect, who can bring the team together and make it work smoothly, who can combine the talents of each team member into an ideal mix, but who can also guide individual employees and help them grow.
As a manager, you reach the 'unforgettable' zone when you manage to keep both roles in balance and pay attention to both relationships and results. When there is respect and trust between colleagues, but also between manager and team members, when there is attention for different opinions and preferences, but also for consultation, constructive feedback and appreciation, the team strengthens each other so that excellent performances are possible.
The icing on the cake
And an important ingredient to top it all off: a healthy balance between availability, continued guidance, motivation and stimulation on the one hand and room for autonomy on the other, both in good times and in bad. We often see managers almost completely fade into the background during the good times and reappear – sometimes quite controlling – when things go wrong.
It's not an easy task to keep the balance, especially if, for example, you suddenly find yourself at the head of a team as a brand new manager and you are thrown in at the deep end, so to speak. We are therefore convinced that support, guidance and training to be able to focus on the right things is very necessary for managers, so they can grow in their role. Not in the least because people-focused competencies such as motivating, giving trust and building a close-knit team have become increasingly important – but also more challenging – due to the shift towards more hybrid forms of collaboration.
So how do you, as a manager, go through a positive growth spiral? Where do you start? How does the road unfold? How do you tackle it?
Start with yourself
Strong leadership starts with self-leadership. Self-leadership is defined by Bryant & Karan (2012) as "the practice of intentionally influencing your thinking, feeling and actions towards your objectives".
That means taking the time to evaluate yourself and enter into an internal dialogue. Apparently, this is not obvious! Usually, we see leaders endlessly running around, putting out fires, being involved in everything, wanting to have all the answers, continuing to speed up, etc. This way, you obviously make it very difficult for yourself.
If you yourself as leader do not succeed in getting out of the rat race, get your goals and evolution clear, think about your own physical and mental well-being in time, how are you going to take on this role for all the others in your team?  
Your challenge as manager
It can therefore be very interesting to regularly reflect on your interpretation of leadership. When you work on your self-leadership in this way, whether or not with the necessary feedback, support and guidance, external leadership will follow.
Unfortunately, many people think it is easy to just or immediately make it to the top, without the sometimes challenging (learning) process that comes with it. There is no quick fix to transform into an unforgettable leader tomorrow.
Do you want to take control of your own leadership trajectory? Then take a look at our website – or contact us – to discover how Tryangle can support you in this.
For more inspiration on trust and performance, watch this video de Simon Sinek.
Would you like to have some inspiring tips that can already get you thinking and that you can try out right now to take steps in your own leadership path? Then read this article.