WOOHOO INTERNATIONAL
ONLINE CHO ACADEMY
Certified Chief Happiness Officer (CHO) Online Training

March 2nd – April 20th 2023
Now available online: the Certified CHO training from Woohoo Unlimited!
Get certified as a Chief Happiness Officer on your own schedule and from the safety and comfort of your own home (and in your pyjamas too, if that's what you're into!).
Join us in March for our CHO Academy where we teach you everything we know about happiness at work in – or as much of it as we can cram into this course. In 6 weeks you will get an in-depth background in happiness at work, the latest research in the field, and learn how to use this in your business.
Woohoo CHO Training
Since 2003, Woohoo Inc. from Denmark has been paving the way for creating happier, healthier workplaces, and have trained hundreds of experts around the world through their Chief Happiness Officer (CHO) Academy.
We are thrilled to launch this online Chief Happiness Officer Academy, in partnership with Woohoo Unlimited. Normally run in-person over 3.5 days, this highly immersive program has been adapted to offer an unforgettable online learning experience. Spread across 6 weeks, this program will give you everything you need to successfully create lasting, positive change within the workplace – regardless of where that might be!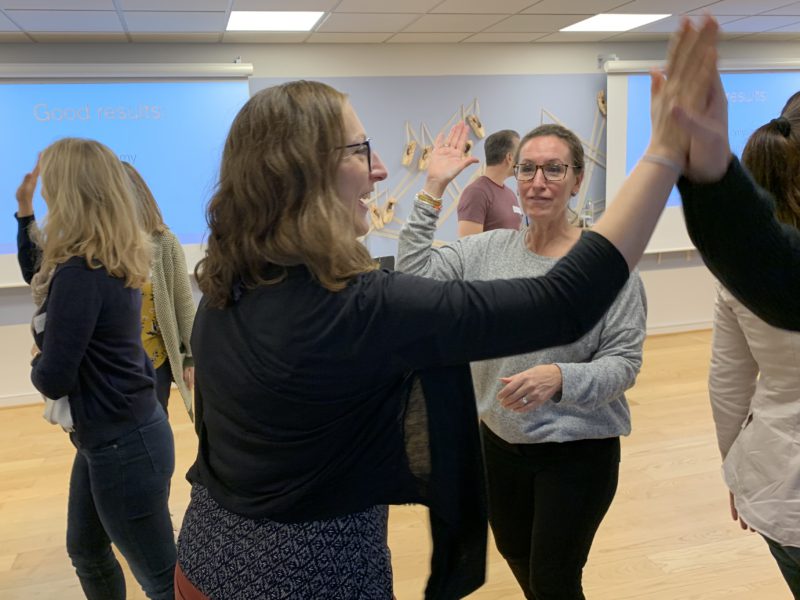 For who?
HR staff, managers and internal facilitators who want to get the knowledge and tools to make their organisation happier. 
External consultants who want to build a business delivering happiness trainings to clients.
What do you get?
The content of the training will give you everything you need to successfully make workplaces happier.
Now online!
– From your own home, safe and comfortable
– Self paced AND weekly online meetings
– Including virtual tours to 'Happy Companies'
– Personal coaching on your assignments (available in English, Dutch and French)
– Online Learning System, accessible for 3 months, with video's, (buddy) assignments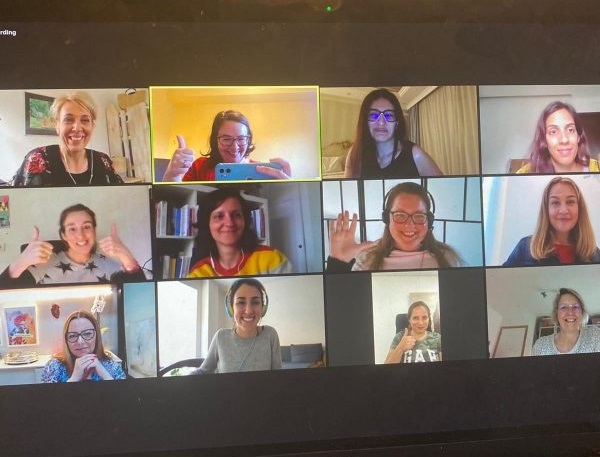 The programme
– Meet & Greet Online, with fun and (bring-your-own) drinks to build connections
– A thorough introduction to the theory and practice of happiness at work & why all our work is (and must be) evidence-based
– How to measure happiness at work
– Examples of happy workplaces and what they do
– Teaching happiness at work
– Selling happiness at work
– Online (virtual) tour to a happy company
– Exams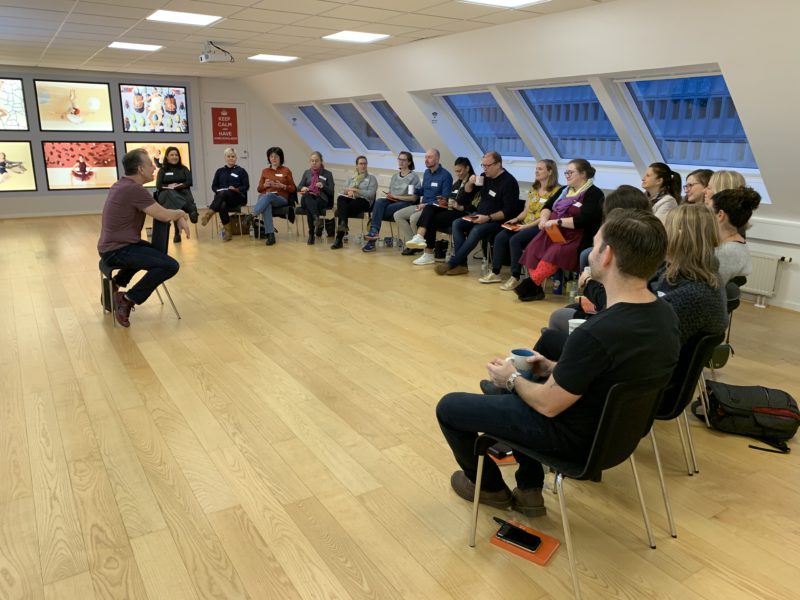 The latest theory and science of happiness at work
Everything we do is based on research from psychology, neurology, sociology, management science, etc. We will give you an overview of the most relevant findings from these fields and how they apply in the workplace:
– Kahneman's hybrid model of happiness – the best model we've found so far
– The most important lessons from positive psychology and other disciplines that apply to workplaces
– What makes people happy at work
– Why raises, bonuses, perks and promotions have a very limited effect
– Why happy workplaces are more profitable
– How happiness at work affects the individual
– The role of managers in creating happy workplace
Teaching happiness at work
– Our best exercises and tools
– How to set the right mood and get participants actively involved
– How to structure a happiness process for optimal impact
– How happiness projects fail – common pitfalls to avoid
Selling happiness at work
– Common objections to happiness at work and how to counter them
– How to get management buy-in
– How to get employees involved
– How to show companies the business advantages of happy staff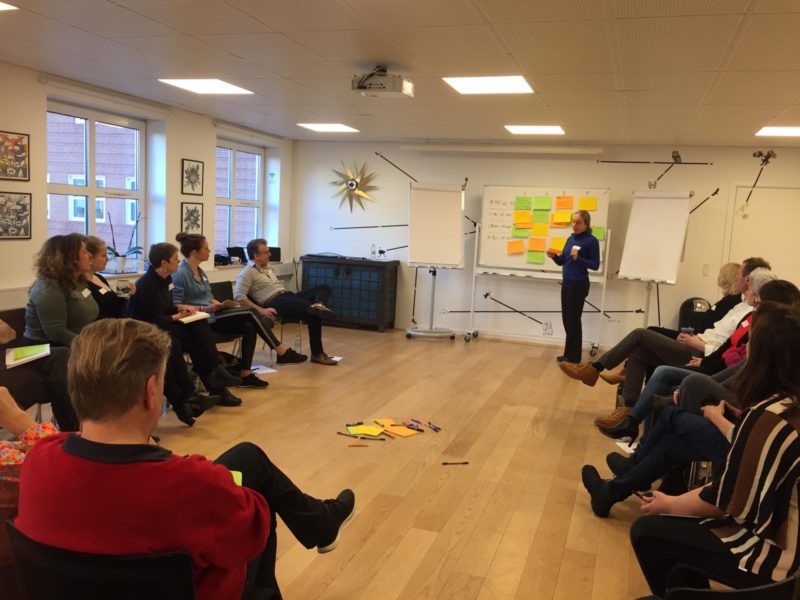 The practice of happiness at work
We will share all of our best and most effective tools and exercises so that you can then use them yourselves. Real-life best practices. We will share a catalog of tools and methods that we've seen work well with our clients all over the world.
Pitfalls and traps
What can go wrong? What must you avoid? How and why do happiness interventions fail. How to sell this to others. How do you sell the idea of happiness at work – either inside your own organisation or to potential clients.
Buddies & Coaching
You will work closely with a buddy and in smaller groups. For your assignments you will get a Personal Coach, to help you. Available in English, Dutch and French.
Access to a community
You will get access to a community of Chief Happiness Officers around the world as part of your training. You will receive 3 months free access to all the Woohoo Partnership materials full of research, video materials, tools, etc.
45+ Partners and an International Network
This partnership is made up of more than 45 professionals from 30+ countries across the globe. This group of passionate people is one of the main reasons to join the Woohoo Partnership. Join a group of people who will support you, challenge you and help you grow in your happiness journey.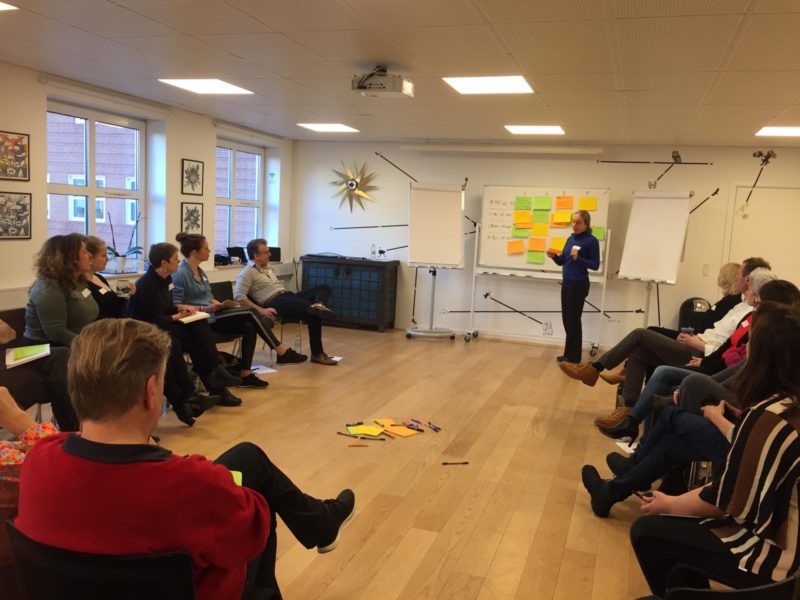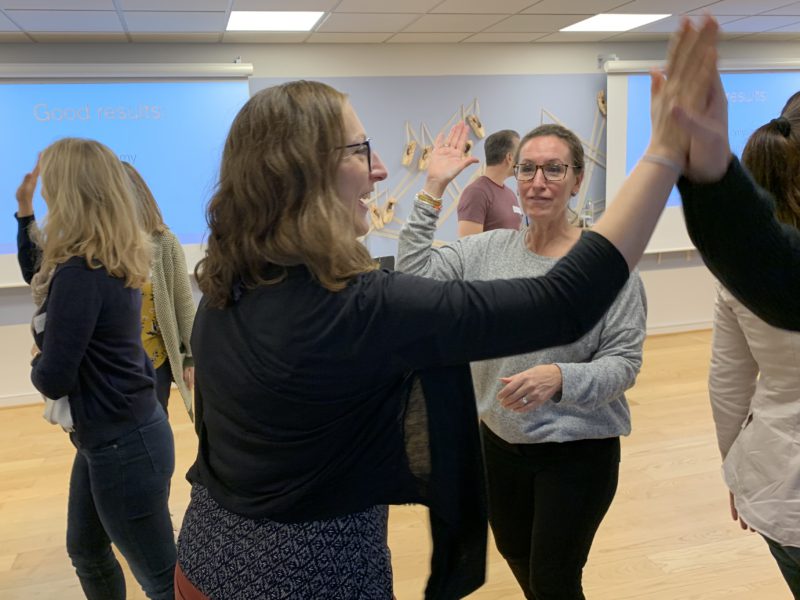 Practical information
Number of participants:
minimum 8, maximum 15
Price:
USD 2.000,- per person (excl. VAT),
USD 1.000 for Woohoo Inc Partners
Startdate: March 1st 2023 
Exams: April 20th 2023
What other participants have said about this course
"After the course I came back to my organisation full of ideas, plans and time lines on how, who and when this was going to happen."
"I have attended many motivational and leadership courses over the past 20 years and never came out with so much clarity as after this course. It was interesting with so many nationalities, experiences and angles to the same topic."
"The value vs time spend for me was immense as my entire organisation of over 100 people will benefit directly."
"Thank you for such an inspiring and energising academy. LOVED every moment of it."