DIGITAL DETOX ACADEMY
Digital Well-Being: From digital stress to digital efficiency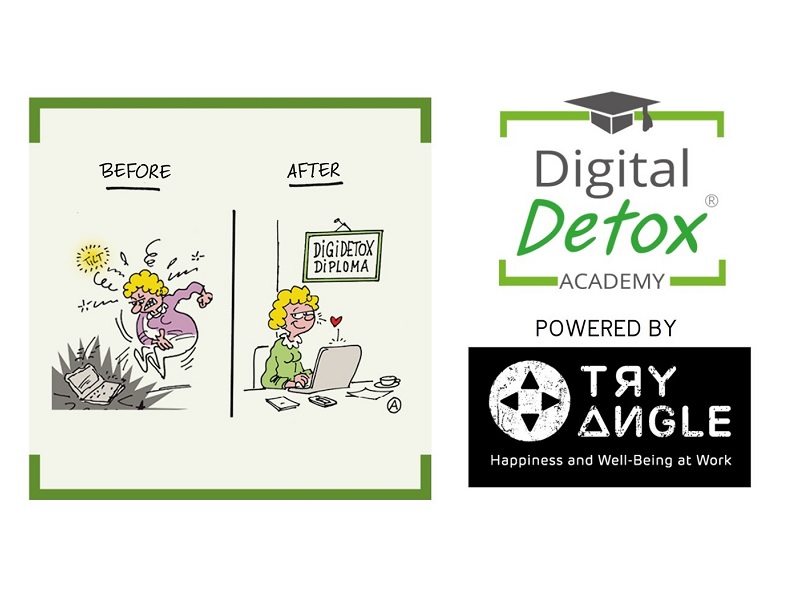 Partnership Tryangle and Digital Detox Academy
In 2013, Christine Wittoeck founded the Digital Detox Academy. From her own experience with the increasing digitalisation of personal and professional life, she stood on the barricades to teach people how to use digital tools in a more healthy and conscious way.
Tryangle has been specialising in well-being and work happiness since 2017 and has worked with Christine since a long time. As of 2022, this great collaboration has become a true partnership, with Christine staying closely connected and regularly taking the stage herself. She also shapes the keynotes, workshops and inspiration sessions together with the Tryangle team. A complete win-win, as you can tell!
Are you in need of a digital detox or would you like want to inform and inspire your employees in a humorous and realistic way?