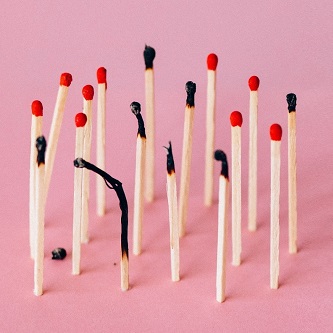 On-demand webinar: ​​​​​​​Simple ways to tackle stress and burn-out in your team
Helping your team cope with stress and burn-out
Today, more than ever, employees are under pressure and have been for quite some time. Prolonged unhealthy stress can lead to burn-out and that's something you want to avoid in your team.Luckily, there is a lot that organisations and team leaders can do to support employees through intense work periods, make them aware of the risks, encourage self-care and support them when the early signs of stress appear.
In this inspiration session with certified coach and CHO, Pauline Nguyen, will share hands-on tips and do's and don'ts for leaders and team managers to deal with stress and burn-out in their teams.
Based on this free on-demand webinar, you will
– be able to recognize stress overload and early burn-out signals and prevent a negative spiral
– know how to support your team with the right communication and information on coping mechanisms
Register for free through WebinarGeek.