As of this very moment you can discover our new website.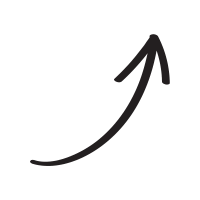 As of this very moment you can discover our new website.
Indeed, the easter bunny has already paid us a visit, but still we have hidden a few internet easter eggs on our new website. Anyone who browses around thoroughly can find 5 secret codes lingering around!
The first person to claim a code by sending it through our special form will win a cool Tryangle surprise.
On Tuesday May 31st, we will be announcing the winners.
Will you join the search?
More details about the "Tryangle Website Easter Egg Hunt" competition
There are 5 unique codes to be found on the pages of the tryangle.be website: 3 on Dutch pages, 1 on a French page and 1 on an English page.

When you have found a code, you can participate in our contest and 'claim' this code by registering and sending the

correcte code

through this form.

Only the contestants who are sending a valid code using

this form

will be formally participating. Sending codes for example via e-mail or social media won't be considered as a valid participation.

When the competition has ended, we will check which person has claimed a code first. This is unambiguously determined by the order and time stamp of the registrations that we receive. This determines the winner for each specific code. 

Watch out! You need to confirm your registration by clicking on the confirmation link that you will receive right after completing the form. Make sure to add info@tryangle.be to your contacts and/or check your spam folder. Only after you have clicked and confirmed, your participation – and the time stamp – will be registered in our database.

We will personally inform the winners using the e-mail adres they registered with.

Winners will also be announced on Tryangle sociale media channels on Tuesday May 31st 2022.

This competition is open to all adult participants with a physical address in Belgium – which we can send the prize to.

The competition wil end on May 30th 2022 at midnight. Codes who were not claimed, will not have a winner.

In case of questions, please contact us.
Read the detailed competition rules here.