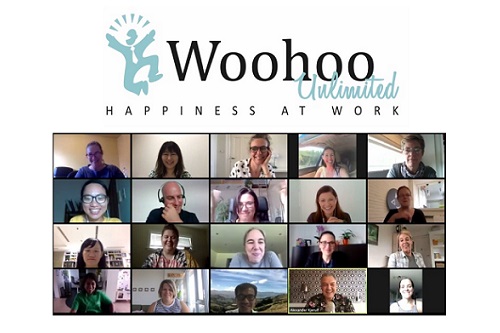 Woohoo Online Chief Happiness Officer Certification
Now available online: the Certified CHO training from Woohoo Unlimited!
Get certified as a Chief Happiness Officer on your own schedule and from the safety and comfort of your own home (and in your pyjamas too, if that's what you're into!).
Join us in March for our CHO Academy where we teach you everything we know about happiness at work in – or as much of it as we can cram into this course. In 6 weeks you will get an in-depth background in happiness at work, the latest research in the field, and learn how to use this in your business.
Startdate: March 2nd 2023
Exams: April 20th 2023
For more details about the programme click here.