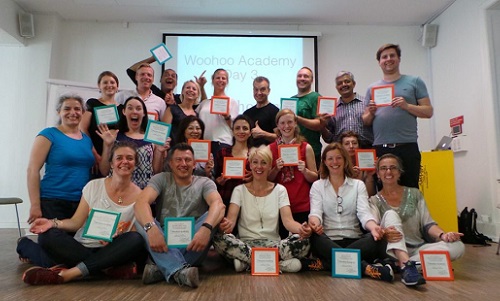 Woohoo IN-PERSON Chief Happiness Officer Certification
Finally another opportunity to join an in-person Certified CHO training from Woohoo Unlimited!
Join us in June 2022 for our CHO Academy in Antwerp where we teach you everything we know about happiness at work in – or as much of it as we can cram into this course.
During these 3 days, you will get an in-depth background in happiness at work, the latest research in the field, and learn how to use this in your business.
For more details about the programme click here.